Magistr Kelly - Herbal elixir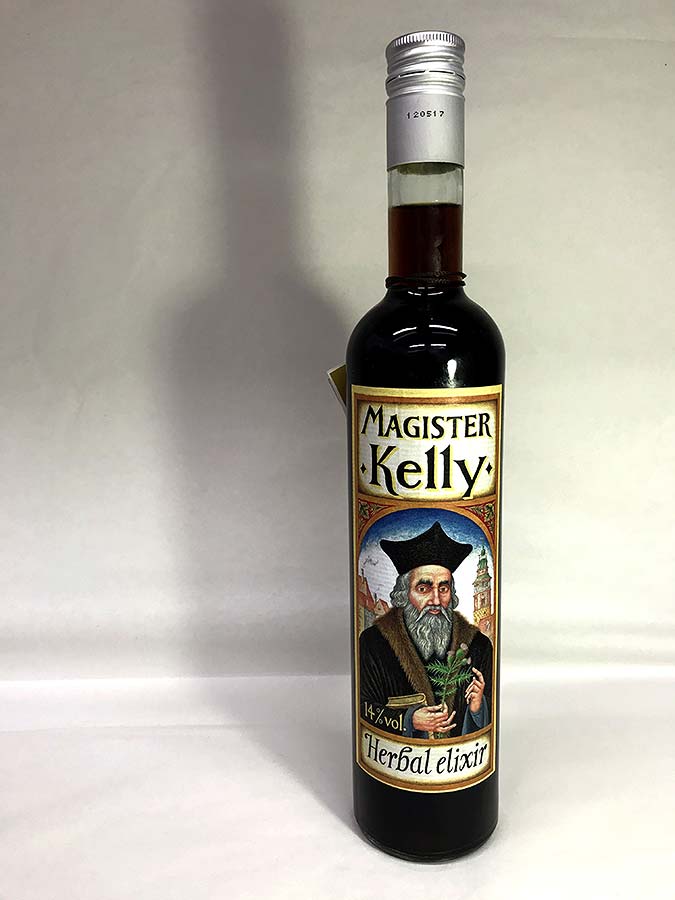 Elixir for Eternal Youth.
Alchemists enjoyed great favor during the reign of Rudolf II. Among them were Edward Kelly and his companion John Dee, who worked on the imperial court. They didn´t remain in Prague for too long, however. After about a year, they both fell suspect to political intrigue and were banished from the yourt. But they didn´t go too far; they were taken in almost immediately by Vilém of Rožmberk, who was as fascinated by their art as the emperor had been. It was in the yourt of the South Bohemian Lord where they gained their greatest acclaim. At his laboratories in Český Krumlov and Třeboň, it is told that they succeeded in producing a magical mercury that would transform any metal into gold. Most of all, they created potions to maintain their new master´s poor health.
Contains: Centaurium, Anthemis nobilis, Gentiana, Acorus, Alpinia officinarum, Cinnamomum
Price: 11 EUR
Product code: MAG KELL
Products can be ordered. For more information contact us: malobo@seznam.cz